Are you are a maker?
A maker of any kind from anywhere in the world, for example, ceramicist, textile designer, blacksmith, shoemaker, glassmaker, coffee maker, chocolate maker, motorcycle designer/ fabricator, sculpturist or metalworker.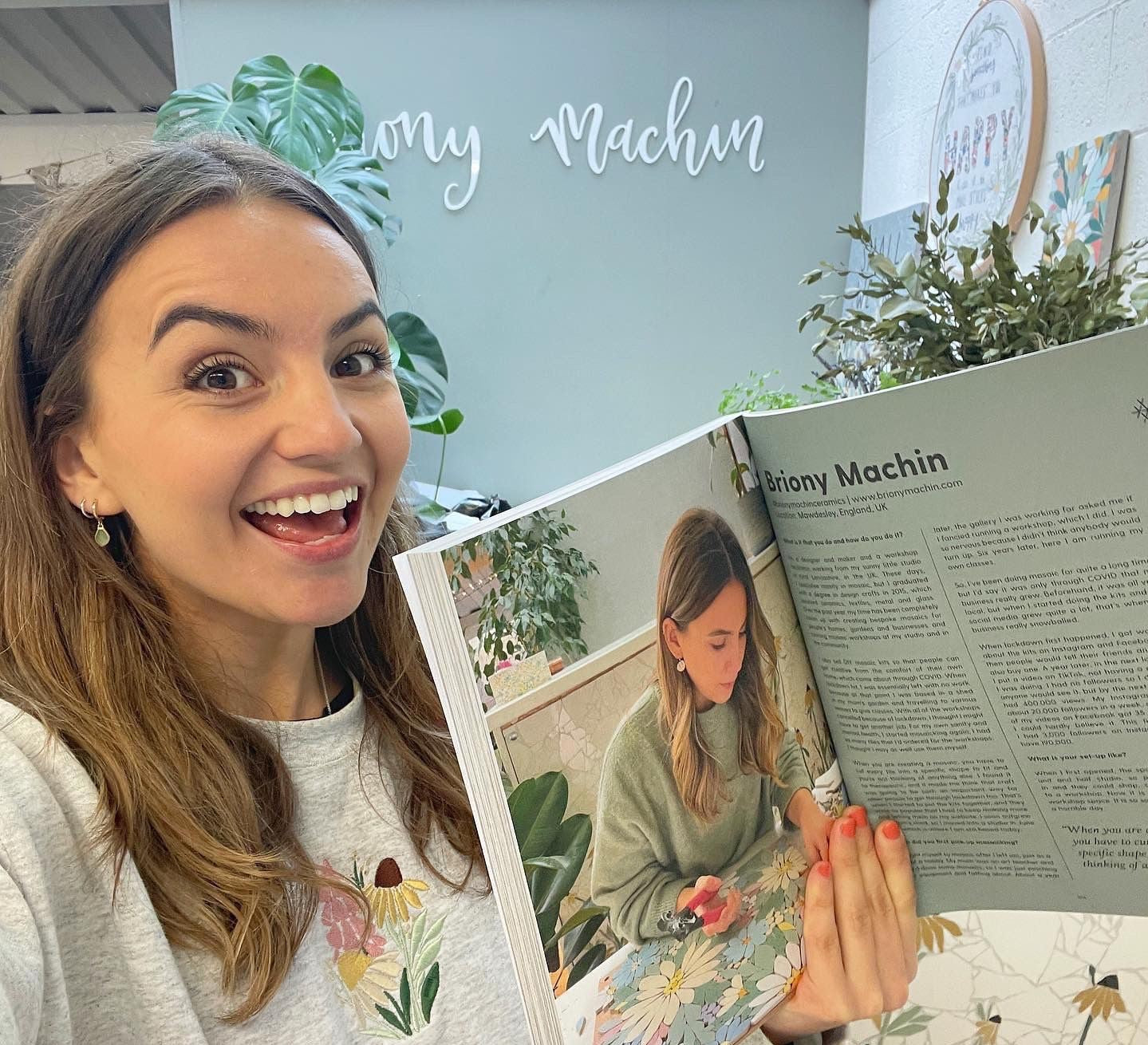 Briony Machin
"The most gorgeous, independent publication which showcases makers from across the globe and I am beyond honoured to have been featured in edition 5!" 💛
Briony's Instagram
Important guidelines before submitting your work
Join our community of makers and creators today! We welcome your time and commitment, not your money. Don't miss out on this opportunity to be featured in We Are Makers! Submit your work now for consideration in future editions.

You can provide us with high-quality images (300 DPI minimum) of you and your work, and you have full permission from the photographer to use them. All Photography will be credited.

Although we wish we could include every submission, we have limited space in our print editions. However, this year, we are looking to expand our digital content offerings alongside print.
Create your submission here
Ready to share your story with the world? Simply create an account, login, and start your submission. With just a few clicks, you can manage your submission anytime.
We reviews all submissions carefully, and we'll be in touch by email if you're selected for consideration in a future edition. We're always on the lookout for inspiring stories and creations, so please share your work with us!