Designed for you to get more done
Notion is a connected workspace where you can create docs, take notes, manage tasks & projects and organize your life's work - all in once place.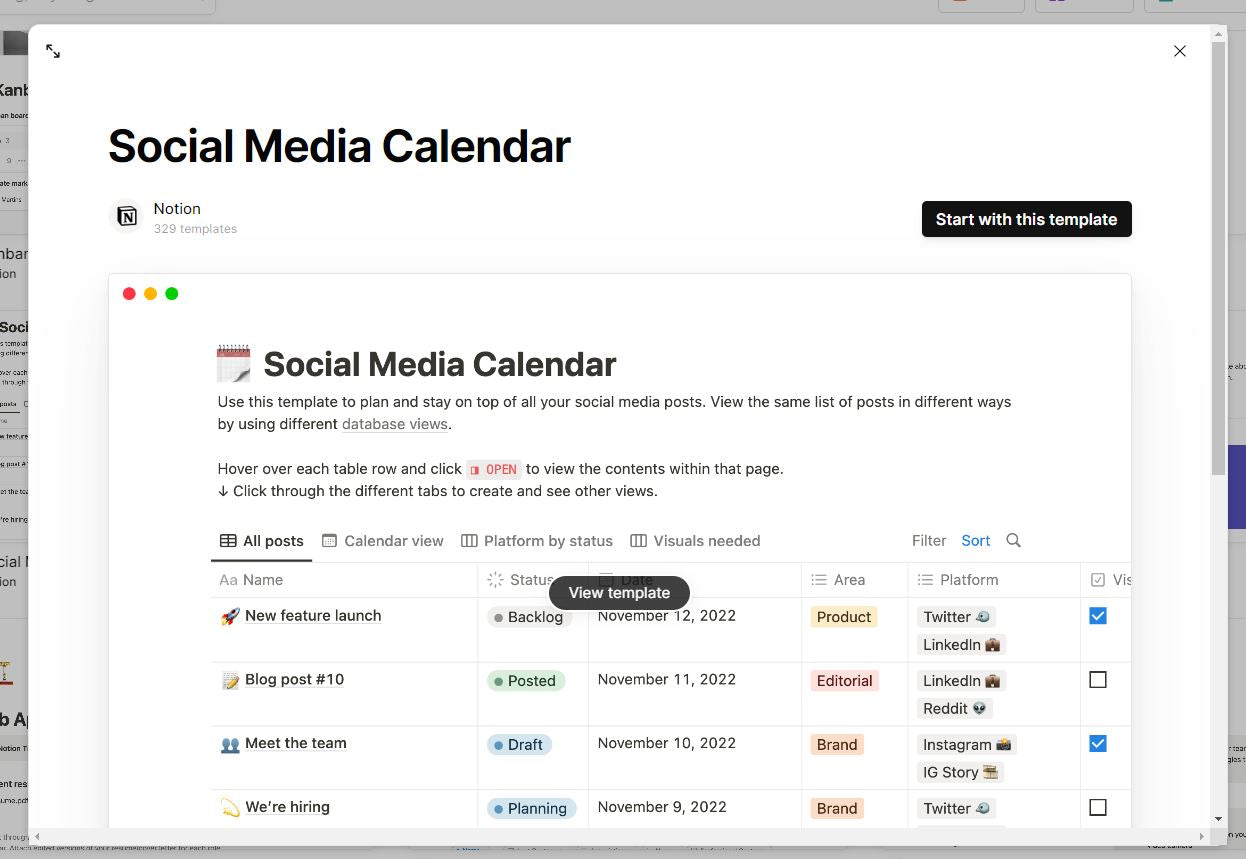 Organise your social content!
We've found this very useful where you can use the calander templete to schedule all your social content for each platform and plan it all in advance. You can use this as a solo creator but also for a larger business where several users can access and see what's scheduled.
Check it out

Track tasks
Managing any project — from work requests to a list of chores — is a juggling act. In Notion, you can get a full view of what needs to get done so no balls get dropped.
What are you waiting for?
How else can Notion help you?
More than a one person business?

Use Notion to keep everything that's happening in your business in one place so everyone can access it. Calanders, notes, media packs, documents, you name it!

Powerful project management, without the chaos

Build any page, communicate any idea

Everything is drag and drop in Notion — images, toggles, to-do's, even embedded databases.